a-i Computer Solutions offers both in-store and on-site service!
In-store Service
In-store, we will take a look at your computer and generally give you a call back within 24 hours with our findings and a price quote. At this point, there is NO CHARGE and you are free to take your computer home! If you give us the go-ahead to fix the issue, we will usually take another 24 hours or so to take care of it (Note on time: We can't make any promises! We are good at what we do, but every issue is different; some can be fixed in minutes while others take days, depending on complexity and, in case of hardware problems, availability of parts).
The down-low is: Free diagnosis, fast service, and friendly support. Bring your machine over or call one of our stores today, because we're here to help!

On-site Service
On-site service takes place at your home or business – can't bring it in? Have us come to you! We work with many businesses around north-east South Dakota, providing computer repair services, server management, wired/wireless network design, implementation, and management, and nearly everything else related to your IT needs. Simply give us a call to schedule a service appointment, available Monday thru Friday during business hours (emergency off-hours calls can be made as necessary at extra cost).

Our On-site Service is Out Of This World!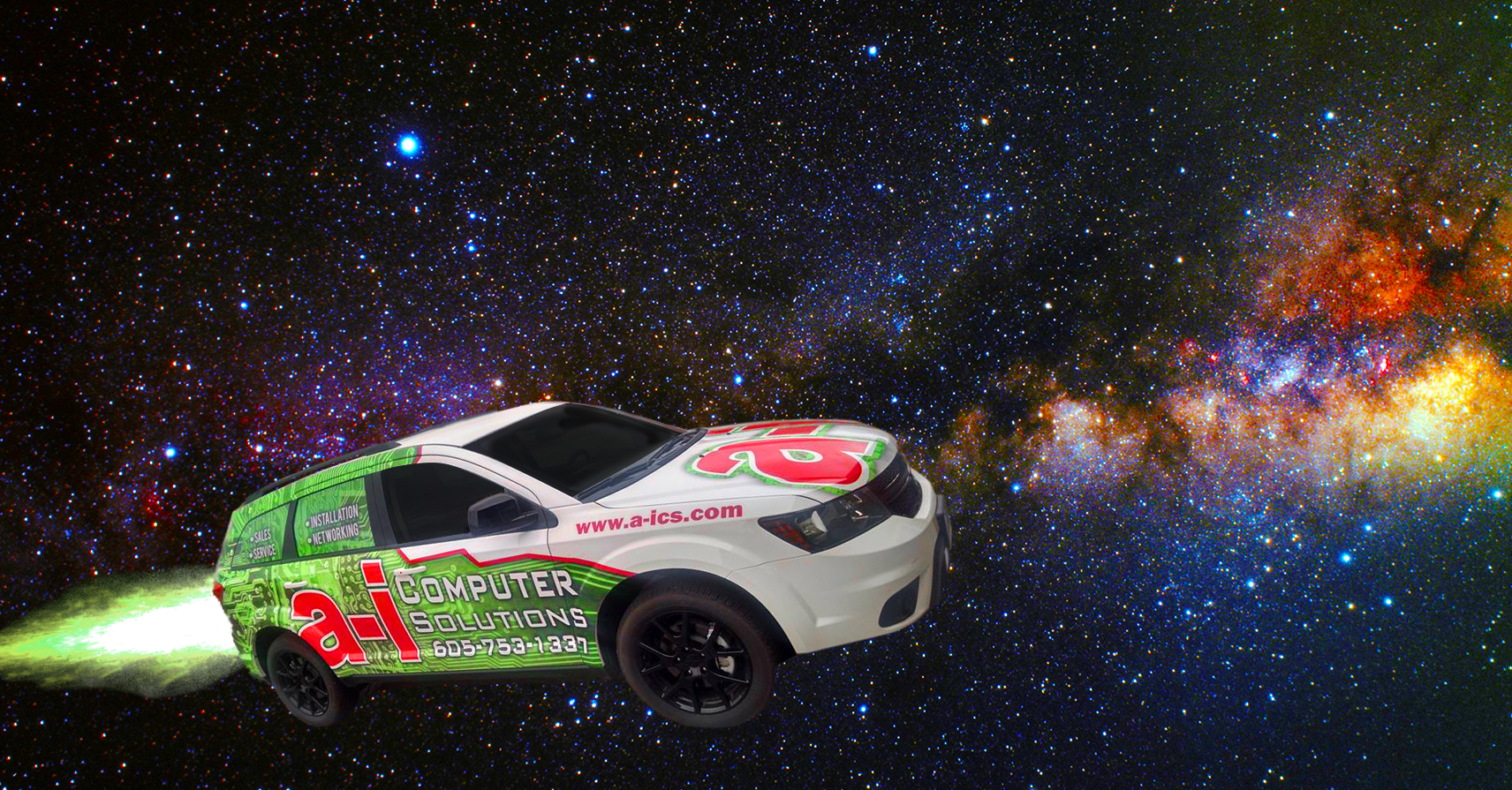 Give us a call today for our current pricing!